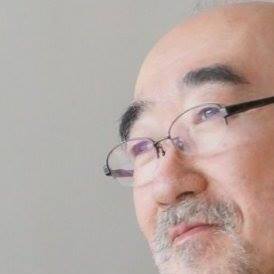 Ichiro Nodaira
Ichiro Nodaira (b. 1953, Tokyo), composer concert pianist and conductor, graduated in composition from the Tokyo National University of Fine Arts and Music. In 1978, he went to Paris on a scholarship granted by the French government and continued his studies at Conservatoire National Supérieur de Musique de Paris.
Mr. Nodaira has performed as a piano soloist with many orchestras, and as chamber musician with many prominent soloists. In 1994 he organized Tokyo Sinfonietta, a chamber orchestra specializing in contemporary music, and he had a position of its first musical director between 1994 and 1999. He performed the world premiere of P.Manoury, G.Benjamin, Y.Matsudaira's works, and the Japan premiere of G.Ligeti, T.Takemitsu's works.
To date, Mr. Nodaïra has composed over eighty works for orchestra, opera, chamber ensemble, and solo instruments commissioned by the French Ministry of Culture, the Ensemble Intercontemporain, IRCAM, the Deutche Simfonie Orchester Berlin, the National Theatre of Japan and other festivals, institutions. He composed « Fire strings, concerto for electric guitar and orchestra» premiered by Steve Vai in 2002, the first opera «Madrugada» (with a libretto by Barry Gifford based on an idea by Toru Takemitsu), premiered under the baton of Kent Nagano in Germany in 2005, and recently, he composed《Iki-no-michi》for saxophone and computer at IRCAM, Paris's Pompidou Center in 2012.
Mr. Nodaira has received many prizes: the 44th Otaka Award, the 46th Education Minister's Art Encourage Prize for Freshmen (1996), the 35th Suntory Musical Award(2004), 55th Art Encourage Prize offered by the Ministry of Education and Culture(2005), and the 61th Otaka Award(2013). He received the purple ribbon from the Japanese government in 2012.
Mr. Nodaira is a professor at Tokyo National University of Fine Arts and Music (since 2009). He is also artistic director of the concert hall AOI of Shizuoka city.